Bid online at

Great Western Auction & Appraisal Services is...
a full-service Real Estate Brokerage and Auction firm with a Team of Professionals in the fields of real estate, marketing, advertising, management, finances, and information technology with the depth of education, knowledge, and experience needed to ensure you successful results! Jeff Messer founded the company in 1997. He quickly came to the conclusion that Auction Marketing and Methodology, combined with the technological advancements of the Internet, truly was the ultimate marketplace for buyers and sellers worldwide regardless of the offering for sale. Great Western Auction & Appraisal has become a leader in the Auction Industry, both locally in the Dallas-Ft. Worth marketplace as well as regionally throughout Texas and nationally with our Auction Partners as our clients needs arise. The Bottom Line: We have the resources to execute sales of any size or property type for any situation.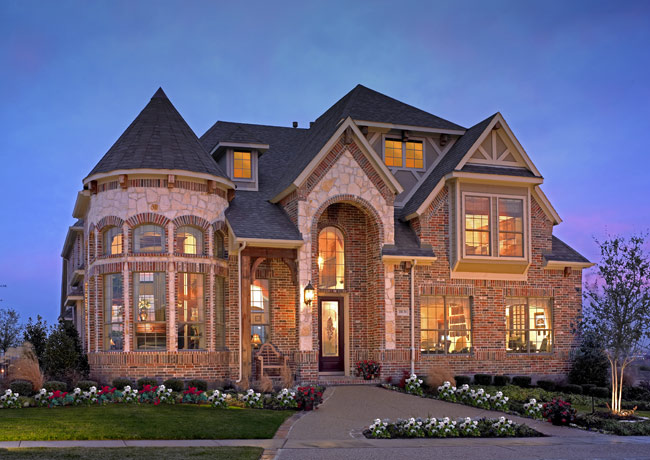 Our philosophy at Great Western Auction & Appraisal is that, in today's Global Economy, having access to buyers and sellers worldwide truly establishing the Ultimate Unlimited Marketplace gives both buyers and sellers the assurance that Fair Market Value is achieved.
As a leader in the Auction industry, the professional team of Great Western Auction & Appraisal is dedicated to bringing buyers and sellers together in more ways than ever before. This is accomplished by utilizing traditional "Live Auction Events", "Online Auctions", Internet Advertising and Bidding or a combination to effectively market and sell your Real & Personal Property for the most possible dollars and in the fastest time.
Meet our TEAM
---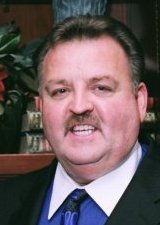 Jeff Messer, CAI, CES, GPPA, ePRO
Marketing Manager, Real Estate Broker, Ringman
Jeff Messer is a Professional Real Estate and General Auctioneer, Real Estate Broker for 28 years, Educator and Nationally known Speaker and Sales Trainer. Jeff is a member of the Asheville Board of Realtors, NAR, NCAR, NAA, AANC, TAA and many more professional organizations.
Jeff has earned the Certified Auctioneers Institute ( CAI ) designation, the most highlyrespected educational designation in the auction industry. CAI graduates have theknowledge and skills necessary to provide high-quality services to all types of clients.

Jeff has "gone the extra mile" to offer the highest level of professionalism and the most up-to-date information when it comes to selling properties by earning the Accredited Auctioneer, Real Estate (AARE) designation. Offered through the National Auctioneers Association Education Institute, AARE courses cover topics such as property transfer, financial analysis and legal issues involving the sale of real estate by the auction method. Less than 1% of Auctioneers throughout North America hold the AARE designation.
Jeff is a Graduate Personal Property Appraiser. He has done appraisals for federal, state and local courts; attorneys; insurance companies; IRS audits; estate taxes; Non-profit organizations; individuals; and many more!
The GPPA is a professional accrediting organization providing certification of personal property appraisers. With members in 49 states and 6 Canadian Provinces, the GPPA is the number one trainer of personal property appraisers in North America.
Each member is required to complete training which includes the uniform standards of personal property appraisal practice and appraisal report writing. Special areas of emphasis include Internal Revenue Service appraisals, bankruptcy appraisals, insurance appraisals, divorce appraisals, and casualty loss apprasials. GPPA members have made a commitment to the Certified Appraisers Guild Code of Professional Ethics and to the Uniform Standards of Professional Appraisal Practice.

Jeff is a Certified Estate Specialist (CES). Through classroom training and years of experience, he is able to assist you or your clients in the professional dissolution and liquidation of an estate or personal assets.
---
Pamela Messer
Auction Manager, Administrator
Pam is responsible for administrative functions and auction operations. She also serves as Customer Service Representative and Executive Administrative Assistant. Pam assists in merchandising, inventory lotting, preparation of marketing materials, and website maintenance. On Auction day, she assists in registration, cashiering and clerking duties. Her extensive corporate background and skills developed supporting CEO's and COO's add to the professional image of Great Western Auction & Appraisal.
---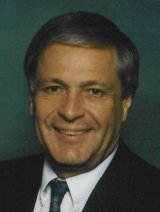 Pete Geisler
Marketing Manager, Real Estate Broker, Ringman
Pete has over 30 years of Real Estate experience and has been involved in hundreds of Commercial, Residential and Agricultural transactions. Pete is a Certified Instructor of Real Estate by the Texas Real Estate Commission and teaches on a regular basis at the College level as well as for several proprietary schools. He is a member of the National Auctioneers Association as well as several Professional and Civic organizations.
---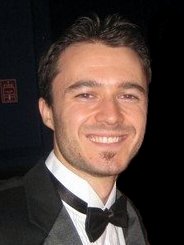 John Mark Mathews
Media / IT Director, Webmaster, Occasional Cashier
John Mark is in charge of the Media and Technology aspect of the business. He is the one behind many of our ads and brochures, and is also the one responsible for this website. Though most of what He does takes place behind the scenes, from time to time you may see him helping out on auction day as a cashier or performing some other necessary function.
---